Nearly new (well if it was not for slight damage to the box you could actually say brand new as was never used) Doggy Brain Train game set for the pooch that has a high IQ.
Hours of fun with your pooches letting them find which cup the hidden treat is under etc. Instructions enclosed.
If you have such a pooch that you feel is clever enough to take up this challenge then get bidding.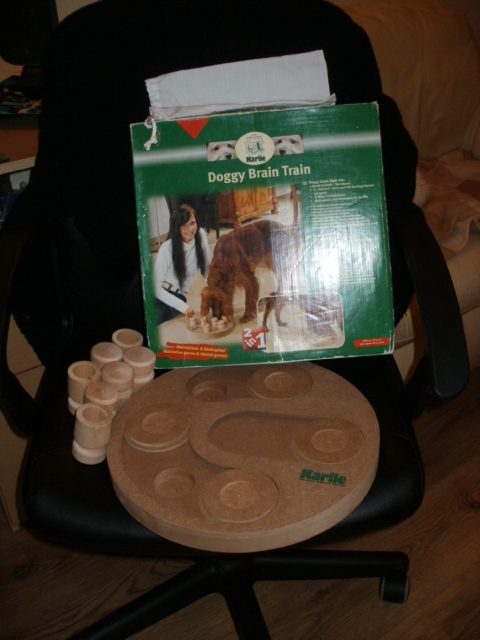 STARTING BID OF £3.00 PLEASE