Dynky Daxi
Hand crochet red standing Dachshund (to honour our little friend!)
This little 'Dynky' stands approximately 3 1/2" tall and 5" long (6" including tail length).
She is wearing a pink/purple collar with little heart shaped tag which states 'Made with love'
She has brown plastic safety eyes and black plastic safety nose and can stand by herself like our real little 'Dynky!'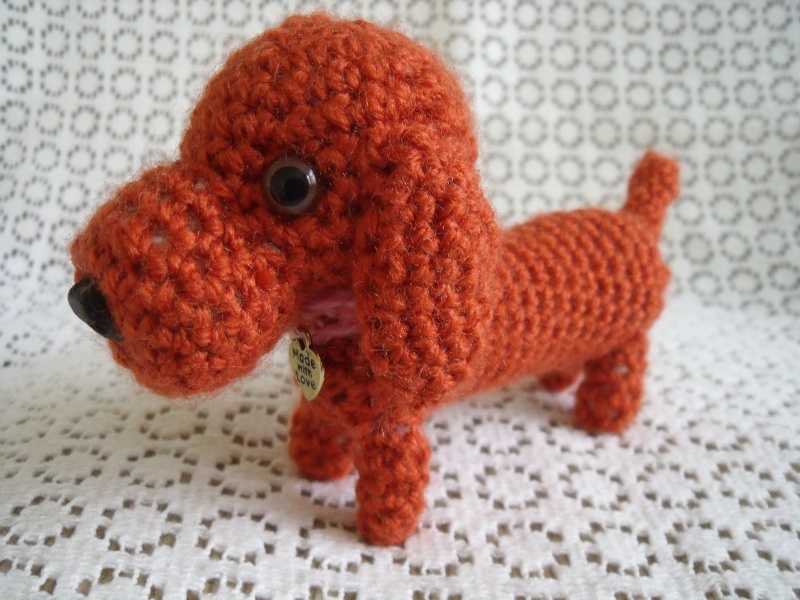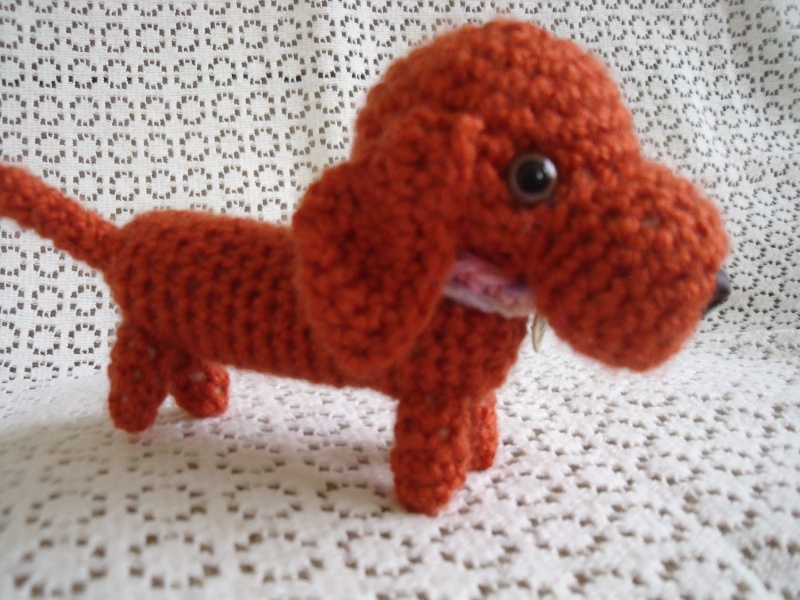 As this is a 'One Off' & pretty unique I would like to ask that
a staring bid of £7.00
(which includes postage) is reasonable?