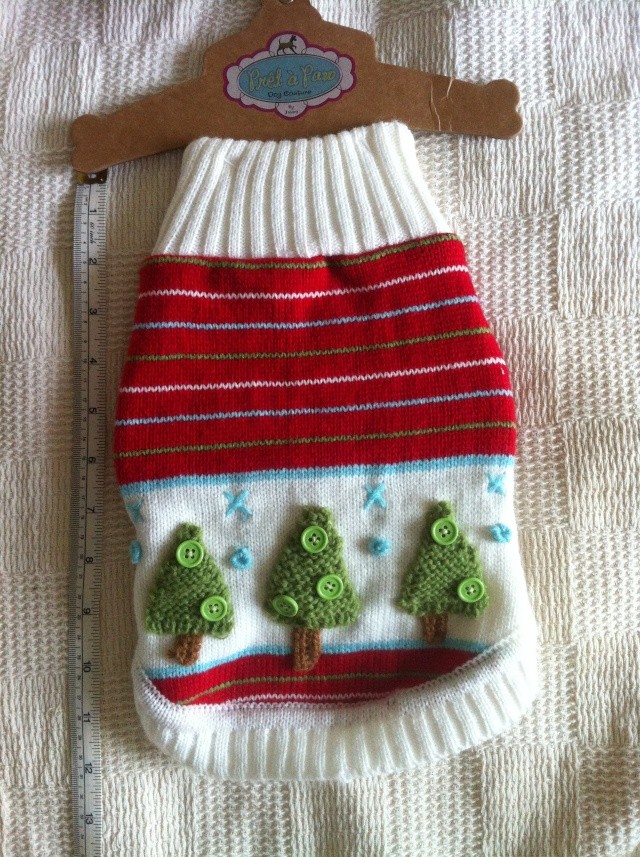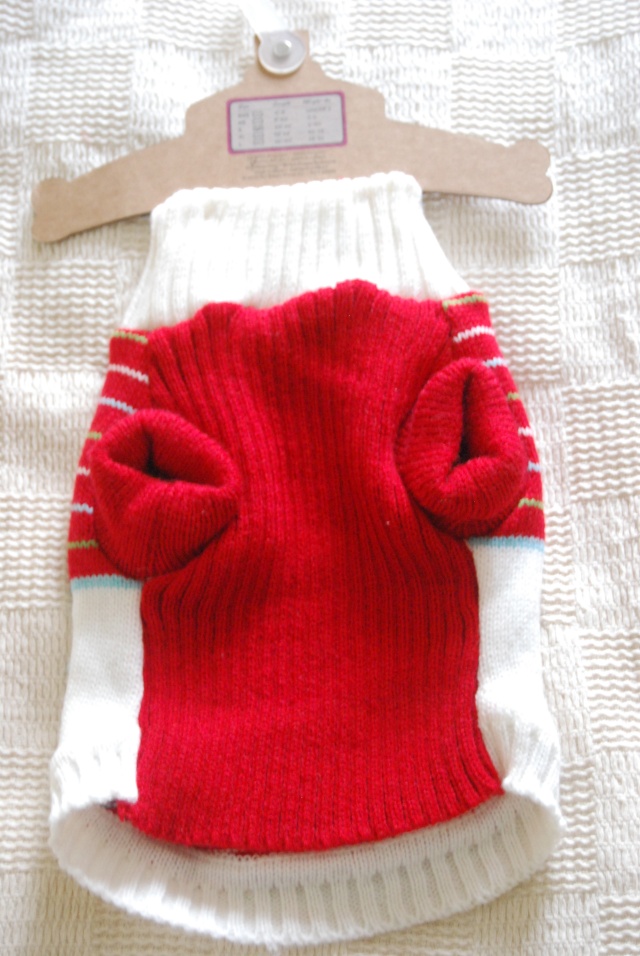 A sweet little dog Christmas jumper, with Christmas tree design.
Check the size by looking at the tape measurement at the side of the jumper please.
Small on label. Length 10 to 12 inches. Dog weight 6 to 10 pounds.
Chest size approx. 17 to 18 inches. Quite stretchy.
Kindly donated by Fran, who is also generously paying the postage.
Starting bid £3.50 please