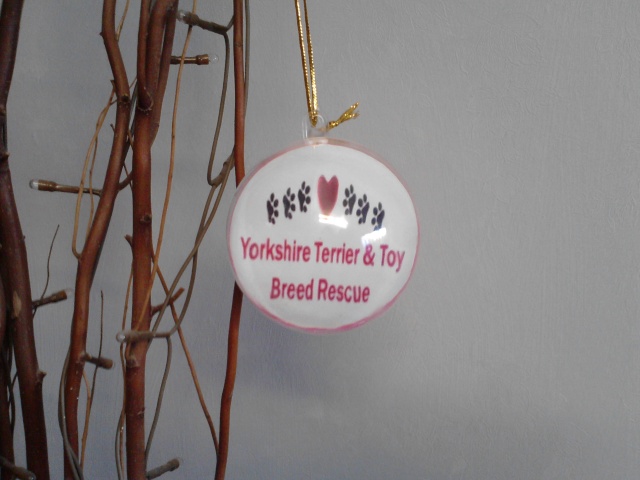 Something unique for your Christmas tree, a handcrafted Yorkshire Terrier and Toy Breed Rescue bauble! These will be for sale after the auction too, but this is your chance to be the owner of the first one (plus Julia is kindly going to pay the postage for this bauble - you will have to pay postage on any future orders).
This bauble can also be personalised with a picture of your choice.
Kindly donated by Julia.
Starting bid of £1.50 for a YTTBR bauble - £2.00 for a personalised bauble - please state your choice.