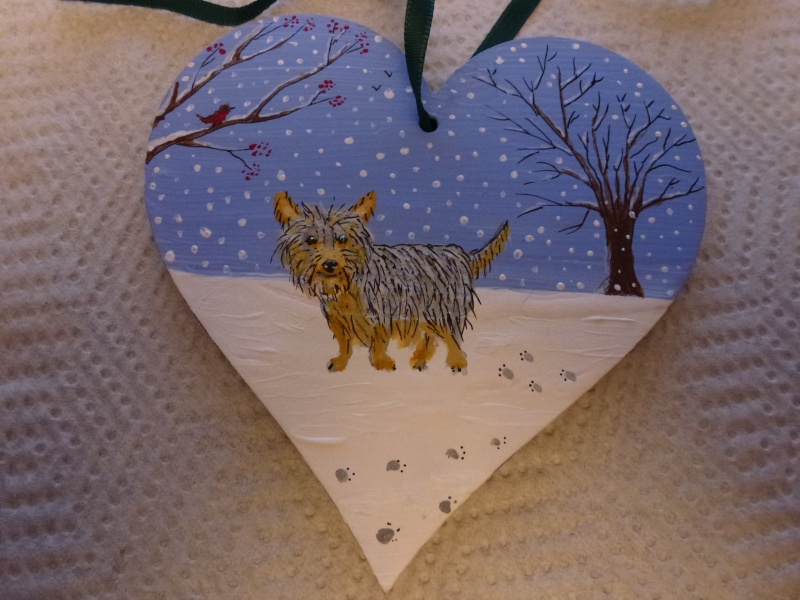 "Walking in a Winter Wonderland"
Anyone can have a robin, a snowman, a santa, a reindeer.........but you could have a Yorkie on your Christmas tree (also very pretty on a doorknob or mantelpiece).
Colours are nicer in real life - artificial light is pants for taking photos.
Handpainted by Babs.
Postage paid by donor.
Starting bid of £2.00 please.