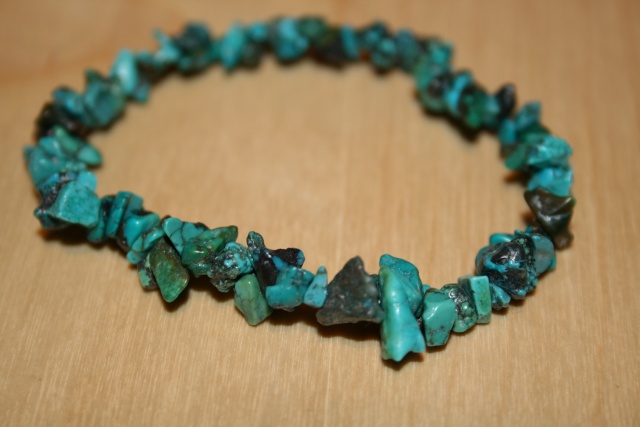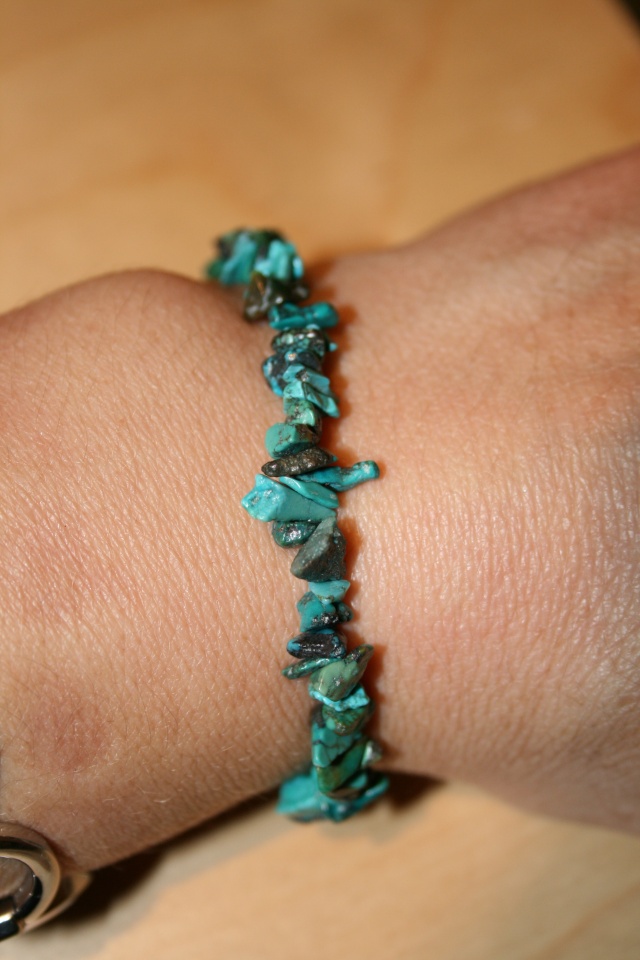 Bracelet number 3
Genuine Turquoise Semi Precious Gem Stone Stretchy Tumble chip bracelet, measuring 6.5 inches approximately Un stretched, (very stretchy) Stones are said to have healing properties and Turquoise is said to be a most efficient healer, providing solace for the spirit and well being for the body. It is a protective stone and has been used for amulets since time immemorial. It balances and aligns the chakras and in stills inner calm, excellent for exhaustion, depression, panic attacks, calms nerves, aids creative expression and is anti inflammatory benefiting rheumatism. All that aside it's a delicate pretty bracelet too! We have 3 of these to auction.
Kindly donated by Zoe, who is also generously paying the postage. So you can bid a bit more!

Starting bid at £3.00 please.