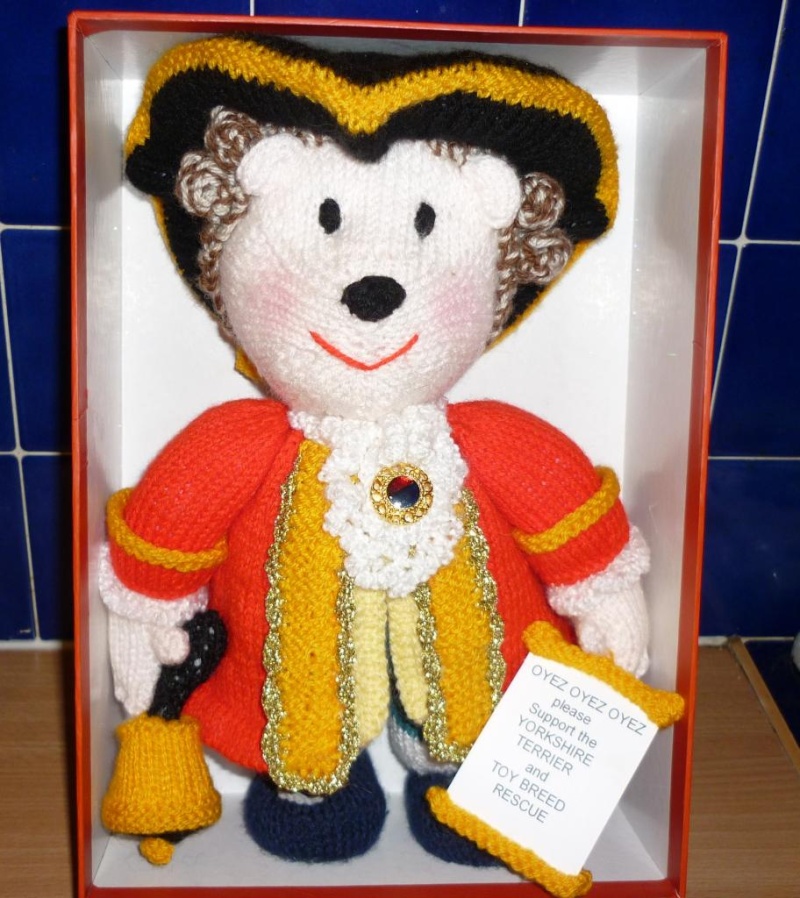 An amazing rescue mascot - this took Sheila many months to make - please be generous (although I know he's going to be very popular).
This is what Sheila wrote:
Meet Little Lennie PRICKLES, the Town Crier Hedgehog.
Hand knitted mascot, (not suitable as a toy because of button embellishments and cardboard soles to enable him to stand.)
Starting bid of £7.00 please, I'll cover the cost of the postage myself so all monies raised go to the Rescue.
12 inches high, comes complete with box.
Sheila is generously covering the postage costs.
So come along, Oyez Oyez Oyez.......
Starting price of just £7.00 please