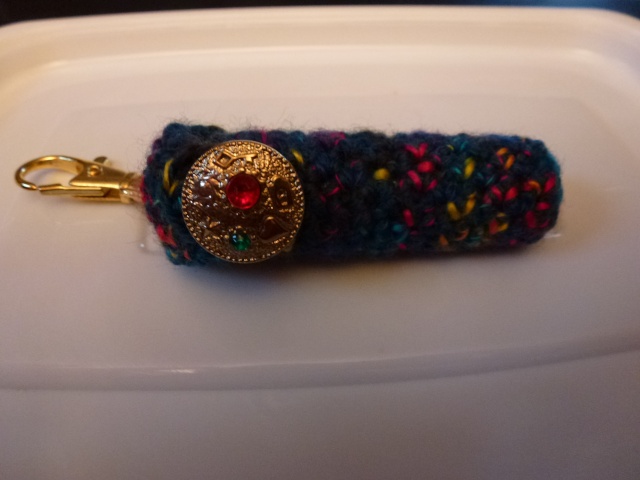 Teal green (doesn't show well on the camera) with pretty multi coloured flecks (bit like lights on a Christmas tree). Great stocking filler.
Off on a windy walk? Does the cold weather dry your lips?
Clip a 'Gobstick' onto your keys/lead/purse - and have your chapstick handy at all times.
Handcrocheted by Babs. (given the awful name 'Gobsticks' by her irreverent brother)
Holder includes an aloe vera flavour chapstick (new, I promise)
Starting bid of £1.00 please