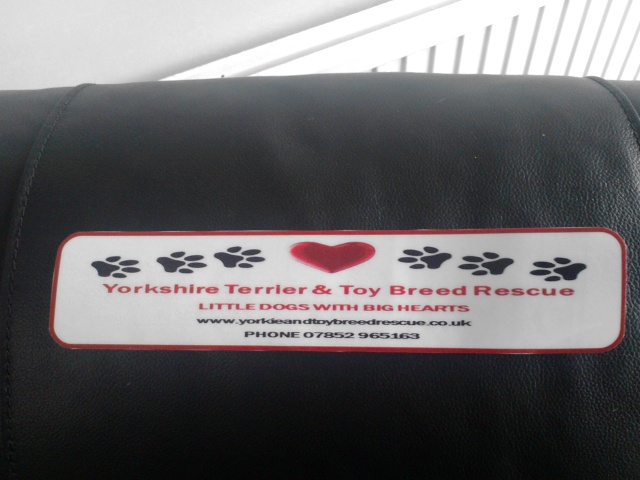 Be the first to own a 'Yorkshire Terrier and Toy Breed Rescue' window sticker.
These will be for sale after the auction too, but grab your chance to win one 'postage free' - as Julia is kindly offering to pay the postage for the auction items.
Kindly made and donated by Julia.
Starting bid of £1.00 please